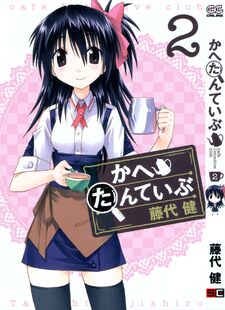 Volume two of the series Cafe Detective Club.
Released: May 21, 2011
Cover: Nana Mizuho (Cahe Club uniform)
The story of the Cahe Detective club continues in this next volume as the backgrounds of each heroine are revealed one by one. After finding her love, Nana pursues him, who is actually Emina's twin brother. New characters are introduced, bringing up their own cases that are either easy or difficult for the detective club members to resolve. Now, as summer approaches, the club moves into the summer-break mode to enjoy its freshness, or will they...?